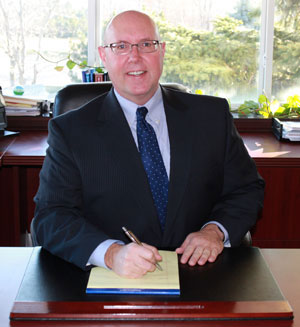 Chris Morgan
Founder of Beacon Wealth Advisors, LLC, and Partner of the firm, Chris has been dedicated to assisting multiple generations of families in pursuing their financial goals for more than 25 years. He earned his Bachelor of Science degree in Economics from Illinois State University. He resides in Crystal Lake, Illinois, with his wife, Amy, and they enjoy time with their four daughters.
---
Mark Wolter
Partner of the firm, Mark brings over 20 years of financial experience to clients. He and his wife, Colleen, reside in Johnsburg, Illinois, where he is very active in the community; including sitting on the Economic Development Committee and the Johnsburg Area Business Association. Mark graduated with a Bachelor of Science degree in accounting from Eastern Illinois University. Away from the office, Mark enjoys spending time pursuing his various hobbies and outings with his children.
---
Josh Pratt
Partner of the firm, Josh has 20 years of experience helping clients plan for their financial goals and live generous lives. He takes pride in assisting clients build wealth, protect their goals, and create lasting lifetime income. He holds the Financial Services Certified Professional designation through The American College of Financial Planning and the Certified in Long-Term Care designation. When not in the office, Josh enjoys family time with his wife, Deb, and their son. He also likes to travel, attend sporting events, volunteer locally, but mostly enjoys relaxing and hanging out with friends and family.
---
Tina Gaddini
Since 2013, Tina serves at Operations Manager, overseeing client transactions and client billing. She is a partner of Beacon Tax Advisors and as an Enrolled Agent is a federally-licensed tax practitioner who may represent taxpayers before the IRS. Tina resides in Hebron, Illinois, with her husband and three children. Even though her kids think she is boring because she doesn't watch superhero movies, she actually enjoys good movies, beekeeping, and cooking.
---
Catie Revels
Catie has been in the industry as an Operations Assistant since 2014. She services client requests and processes paperwork and distributions. She is a McHenry resident and has an Associate's degree in Business from McHenry Community College. She enjoys reading, cooking, and spending time with her husband and son.
---
Sandy Jonites
Our newest team member, Sandy serves as administrative assistant, preparing and processing marketing letters and managing clerical duties. Before starting with us, Sandy made a career as a cosmetologist. She lives in McHenry with her husband, Tom, and two daughters. Sandy enjoys reading, working on puzzles, fishing, and would love to travel more.
---
Emma Gramigna
Emma is our newest team member. As our Receptionist, Emma greets our clients on the phone and in the office. She can also assist with some client questions and processing requests. She is pursuing her bachelor's degree in Business at the University of Wisconsin-Whitewater. She spend her spare time with friends, family and many pets.
---
Rachel Rosio
Rachel is part of our Operations Department. From opening new accounts and processing transfers, to handling client service questions, Rachel is always ready to help our clients. She is pursuing a bachelor's degree in Business. In her free time, she enjoys watching movies with her family and spending time outdoors.